Create Recovery Center
About Us

Our mission
Recovering from addiction requires expert, collaborative care that focuses on restoring physical, emotional, mental, and spiritual well-being and that is just what Create Recovery Center does. Why? Because addiction isn't just an individual problem. A variety of social, economic, familial, and systemic factors contribute to a person's specific challenges with substance use, mental health issues or impulse control disorders. That's why our programs feature comprehensive, customized therapies that support and treat the whole person, not just the addiction. A healthy outlook and sobriety aren't our only goals for you. Create Recovery Center is dedicated to helping you reconnect to yourself and creating the fulfilling life you deserve.

Evidence-Based Outpatient Treatment

in the Greater Los Angeles Area
When there's motivation to seek treatment, a rigorous outpatient program is an ideal structure for providing addiction recovery programs. That's what makes us one of the leading treatment facilities in the West Los Angeles. Just as the road to addiction has many twists and turns, there's no straight path to recovery. Each person's experience is unique, painful, and treatable.

Our clinical experts use a variety of models and therapies to develop individualized treatment programs that meet each person exactly where they are on their journey to recovery. Our evidence-based programs for men and women are flexible, age-inclusive, and designed to treat substance abuse, alcoholism, depression, trauma, process addictions, and other mental and behavioral health challenges.

From the moment a person walks in the door, to the end of a treatment plan, to a responsive aftercare and alumni program, our team is here.

Our Expert Team

Experienced, educated, and compassionate therapists and staff provide a welcoming and comfortable environment for clients and their families. For us, recovery is most successful when it's a caring and collaborative effort.

Zeena Foteh, B.A
Director of Admissions & Outreach
Randy Quinonez, CADC-CAS
Group Facilitator/Case Manager
Explore Our West Los Angeles Treatment Center
Setting is an essential part of a recovery program. Our outpatient facility is designed to welcome and support the comfort and privacy of our clients and their families.
Create Recovery Center works

with most PPO & POS insurance policies - meaning access to out-of-network benefits.

We don't want lack of financial means to be the reason why you can't access treatment. That's why we accept most health insurance plans. To find out if your insurance provider is one of our partners, simply click below. We'll work with your provider to ensure the cost to you is minimal.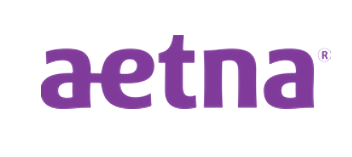 Believe You Can––We Do
A few success stories from people who first believed in themselves
Garrett and his team are beyond amazing. The clinical staff have a very unique approach to each client that walks through their doors. I would definitely recommend to family and friends!

Thanks to the team at Create Recovery Center our son was able to find recovery after many attempts at other programs. Thanks to Garrrett and his team for giving our son a chance!

I walked in the doors completely lost and broken and I left with a new life. The staff was amazing, the clients were great, and I truly could not have found a better place to help me rebuild my life.

Create Recovery Center has done so much for me. I could never thank the staff enough for all they have done. They went above and beyond to help me get better and get my life back on track.

These people are great. I have seen them save families from addiction. Their facility is a perfect place to help your family or friends who struggle with any kind of substance abuse issues.
Areas We Serve
Create Recovery Center
is dedicated to creating healthy, thriving communities in the Greater Los Angeles Area. Our clients are residents, professionals or students in areas throughout LA county: