Let's Create Recovery Together
Los Angeles Mental Health, Addiction and Alcoholism Treatment Program
What We Treat
Mental Health
A healthy mind is the foundation for emotional resilience and a fulfilling life. Anxiety and depression can feel like anything from a bad day to a total loss of control, and they often coexist with addiction and substance abuse. Mental health issues are uniquely personal, that's why we develop customized treatment plans that are responsive to each individual's specific set of needs.
Substance Abuse
Substance abuse is a challenging battle, but it can be overcome with the right help. With so many treatment options available, how do you know which one is most effective for you? Our clinical team uses an evidence-based treatment model and post-care support system to address the core issues underlying substance addiction. Our recovery program is not only sustainable, it's regenerative.
Impulse Control Disorders
"Just stop," they say, but you feel compelled to continue with the behavior that is bulldozing your life and damaging your relationships. Impulse control is at the core of process addiction, and it requires rewiring the brain's reward system. Under the guidance of our team, you'll confront, examine, and tackle complex control issues to reestablish stability in your life.
Playa Vista is our home

, and we're dedicated to fostering the health and well-being of the people who live here and in the neighboring communities of Los Angeles County.
Create Recovery Center's outpatient treatment program is flexible and caters to each individual's unique needs. That means you'll receive the guidance necessary to help you recover in a way that works for you. Each part of the treatment plan considers your personal history, clinical assessment, and response. Our treatment model merges expert therapy with evidence-based approaches to meeting and overcoming addiction and mental health challenges. Beginning with a consultation and assessment, our customized recovery programs include a combination of group and individual therapy, CBT, DBT, and much more. Create Recovery Center is where breakdowns become breakthroughs and rock bottom sprouts renewal. Regain your life here.
Create Recovery Center works

with most PPO & POS insurance policies - meaning access to out-of-network benefits.

We don't want lack of financial means to be the reason why you can't access treatment. That's why we accept most health insurance plans. To find out if your insurance provider is one of our partners, simply click below. We'll work with your provider to ensure the cost to you is minimal.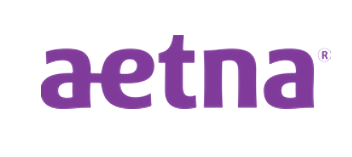 Complete the insurance verification form below to check your insurance availability.

All forms are submitted directly to our admissions team and someone will contact you within 24 hours to let you know that we received it.

Believe You Can––We Do
A few success stories from people who first believed in themselves
Garrett and his team are beyond amazing. The clinical staff have a very unique approach to each client that walks through their doors. I would definitely recommend to family and friends!

Thanks to the team at Create Recovery Center our son was able to find recovery after many attempts at other programs. Thanks to Garrrett and his team for giving our son a chance!

I walked in the doors completely lost and broken and I left with a new life. The staff was amazing, the clients were great, and I truly could not have found a better place to help me rebuild my life.

Create Recovery Center has done so much for me. I could never thank the staff enough for all they have done. They went above and beyond to help me get better and get my life back on track.

These people are great. I have seen them save families from addiction. Their facility is a perfect place to help your family or friends who struggle with any kind of substance abuse issues.
we're committed to you

Recovery is up to you––both an uncomfortable yet empowering truth. That doesn't mean you're alone on your journey. At Create Recovery Center, we have an intimate understanding of addiction and mental health challenges. We know that overcoming these battles means making some changes in your life. True recovery calls for a fundamental shift in how you live. We've designed our treatment programs to give you the best chance at a successful recovery so you can become stronger and more resilient at tackling life's challenges. We accept most health insurance plans so you can focus on your recovery. Individualized, collaborative care starts here.
create recovery today!
Areas We Serve
Create Recovery Center is dedicated to creating healthy, thriving communities in the Greater Los Angeles Area. Our clients are residents, professionals or students in areas throughout LA county:
Arcadia
Beverly Hills
Burbank
Calabasas
Beverly Hills
Century City
Glendale
Koreatown
Lancaster
Long Beach
Los Angeles
Malibu
Norwalk
Palmdale
Pasadena
Rancho Palos Verdes
San Fernando Valley
San Gabriel Valley
Santa Clarita
Santa Monica
Torrance
Venice
West Los Angeles
Whittier
Create Recovery Center Blog