Reconnect Your Life

Medical Detox | Residential | Dual Diagnosis
LEARN MORE
Questions? Contact Admissions Today!

Start your new life today. Call
(855) 508-0143
to speak with an Admissions Specialist to get help now!
What We Treat
Mental Health
A healthy mind is the foundation for emotional resilience and a fulfilling life. Anxiety and depression can feel like anything from a bad day to a total loss of control, and they often coexist with addiction and substance abuse. Mental health issues are uniquely personal, that's why we develop customized treatment plans that are responsive to each individual's specific set of needs.
Substance Abuse
Substance abuse is a challenging battle, but it can be overcome with the right help. With so many treatment options available, how do you know which one is most effective for you? Our clinical team uses an evidence-based treatment model and post-care support system to address the core issues underlying substance addiction. Our recovery program is not only sustainable, it's regenerative.
Impulse Control Disorders
"Just stop," they say, but you feel compelled to continue with the behavior that is bulldozing your life and damaging your relationships. Impulse control is at the core of process addiction, and it requires rewiring the brain's reward system. Under the guidance of our team, you'll confront, examine, and tackle complex control issues to reestablish stability in your life.
Create Recovery Center works

with most PPO & POS insurance policies - meaning access to out-of-network benefits.

We don't want lack of financial means to be the reason why you can't access treatment. That's why we accept most health insurance plans. To find out if your insurance provider is one of our partners, simply click below. We'll work with your provider to ensure the cost to you is minimal.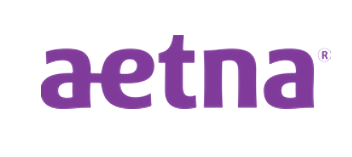 we're committed to you

Recovery is up to you––both an uncomfortable yet empowering truth. That doesn't mean you're alone on your journey. At Create Recovery Center, we have an intimate understanding of addiction and mental health challenges. We know that overcoming these battles means making some changes in your life. True recovery calls for a fundamental shift in how you live. We've designed our treatment programs to give you the best chance at a successful recovery so you can become stronger and more resilient at tackling life's challenges. We accept most health insurance plans so you can focus on your recovery. Individualized, collaborative care starts here.

create recovery today!